BEYOND THESE WALLS – A POST-APOCALYPTIC SURVIVAL THRILLER
An impossible challenge, an unbeatable rival, and a horde of diseased killers stand between him and the girl he loves …
In the walled city of Edin, Spike's carefree childhood has always had an end date. His protection from the wasteland of death on the outside is about to change on his 18th birthday. But while only half of the cadets survive their mandatory time on national service, Spike's goal goes far beyond making it out alive. He's betting everything on being chosen as the top candidate, rising to the role of Protector, and securing a spot beside his beautiful best friend …
The only thing Matilda wants more than Spike's success is to keep her family safe. But as she shows support for the boy she loves, she wishes national service didn't force her to leave her vulnerable brother behind. Matilda understands that Edin's rules will only let her and Spike be together if he becomes the next Protector, but when a devious rival decimates his odds, she doubts both their gamble and her feelings…
To become the last cadet standing, Spike must learn to kill the diseased, control his emotions, and become the best in a sea of worthier candidates. Will Matilda and Spike achieve the impossible beyond the city walls, or will they join the growing pile of corpses on the outside?
Protectors is the first gripping book in the Beyond These Walls post-apocalyptic series. If you like breathtaking action, high-stakes love stories, and characters who risk it all for freedom, then you'll love Michael Robertson's thrilling novel.
Buy Protectors to beat the odds today!
REVIEWS
5 stars *****
'Excellent world building and in depth characters …'
Amazon customer.
5 stars *****
'I highly recommend this book … and I can't wait for book 2.'
Amazon customer.
5 stars *****
'The characters are great. Both good guys and bad.'
Amazon customer.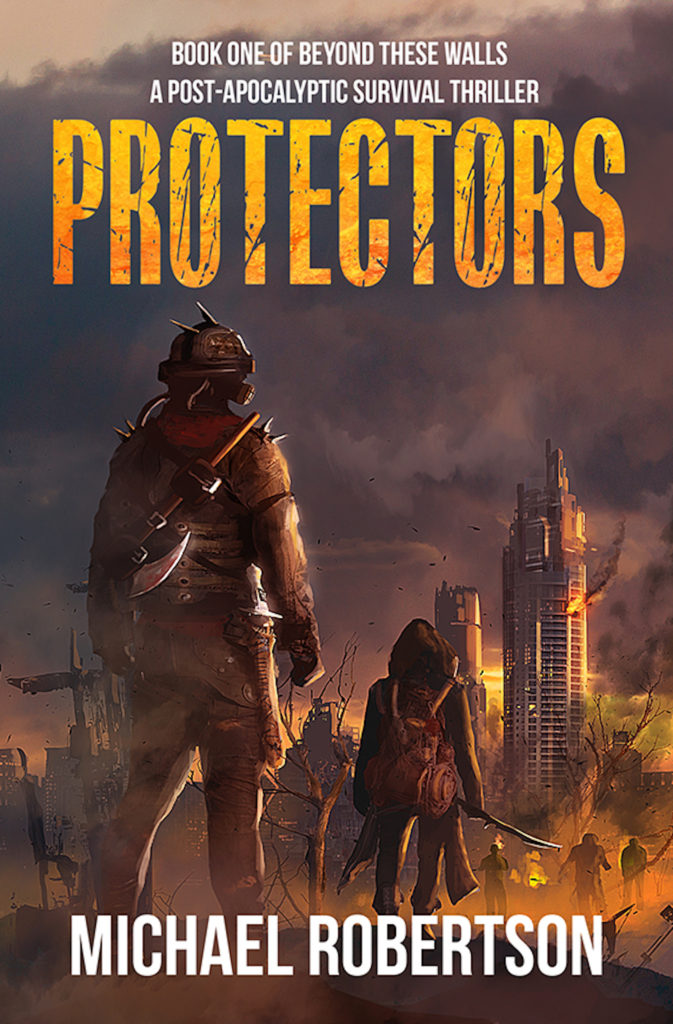 AVAILABLE NOW – CLICK HERE
***
For most, survival is success. For Spike, it's just the beginning …
With the month of training over, Spike's about to start national service and step outside Edin's gates for the first time in his life. He doesn't know much about what lies ahead, but there are four things he knows for sure:
One – Over the next five months, he will face scores of diseased intent on ending his life.
Two – People he knows and cares about will die.
Three – If he wants to stand a chance of being the next protectors' apprentice, thereby taking him closer to a future with Matilda, he must survive and do it in a way that makes his leaders happy. To keep his leaders happy, Spike must hold his ground when other teams are in battle, letting them manage their own fights, even if their lives are in danger … Even if Matilda's life's in danger.
Four – Ranger Hopkins will do everything in his power to make sure Spike fails, targeting both him and those he cares about in an attempt to prevent him from making it to the trials.
For most, survival is success. For Spike, it's just the beginning. In five months' time, his world will be very different. Will it be for the better?
Check out National Service, book two of Beyond These Walls to see if Spike can survive, conform, and help protect those he cares about most while remaining on his path to becoming Edin's next protector.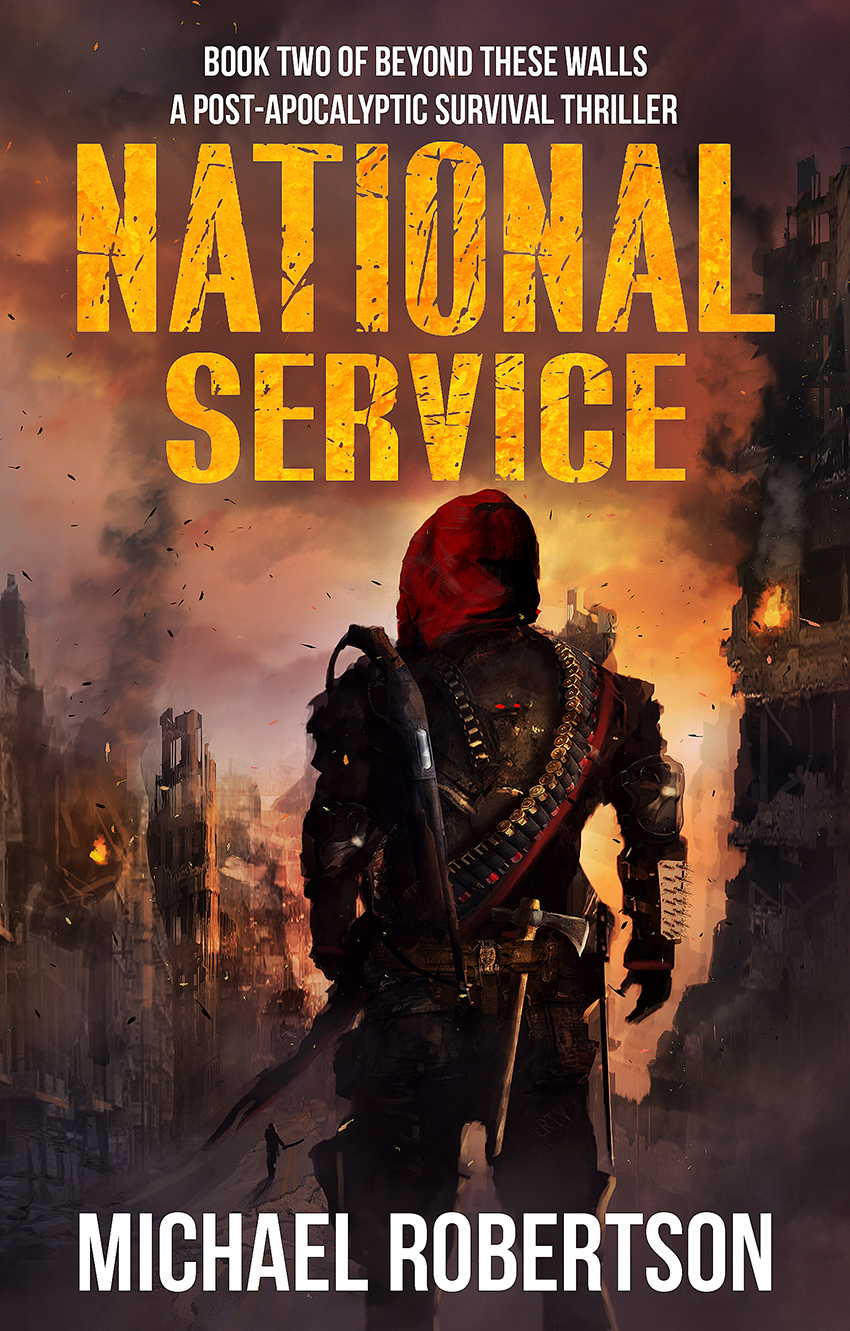 AVAILABLE NOW – CLICK HERE